About the Conference
The 52nd Czech-Slovak Conference on Combinatorics and Graph Theory will be held from May 29 to June 2 2017 in Hejnice, near Czech-German-Polish border. The conference venue is the International Center for Spiritual Renewal (MCDO).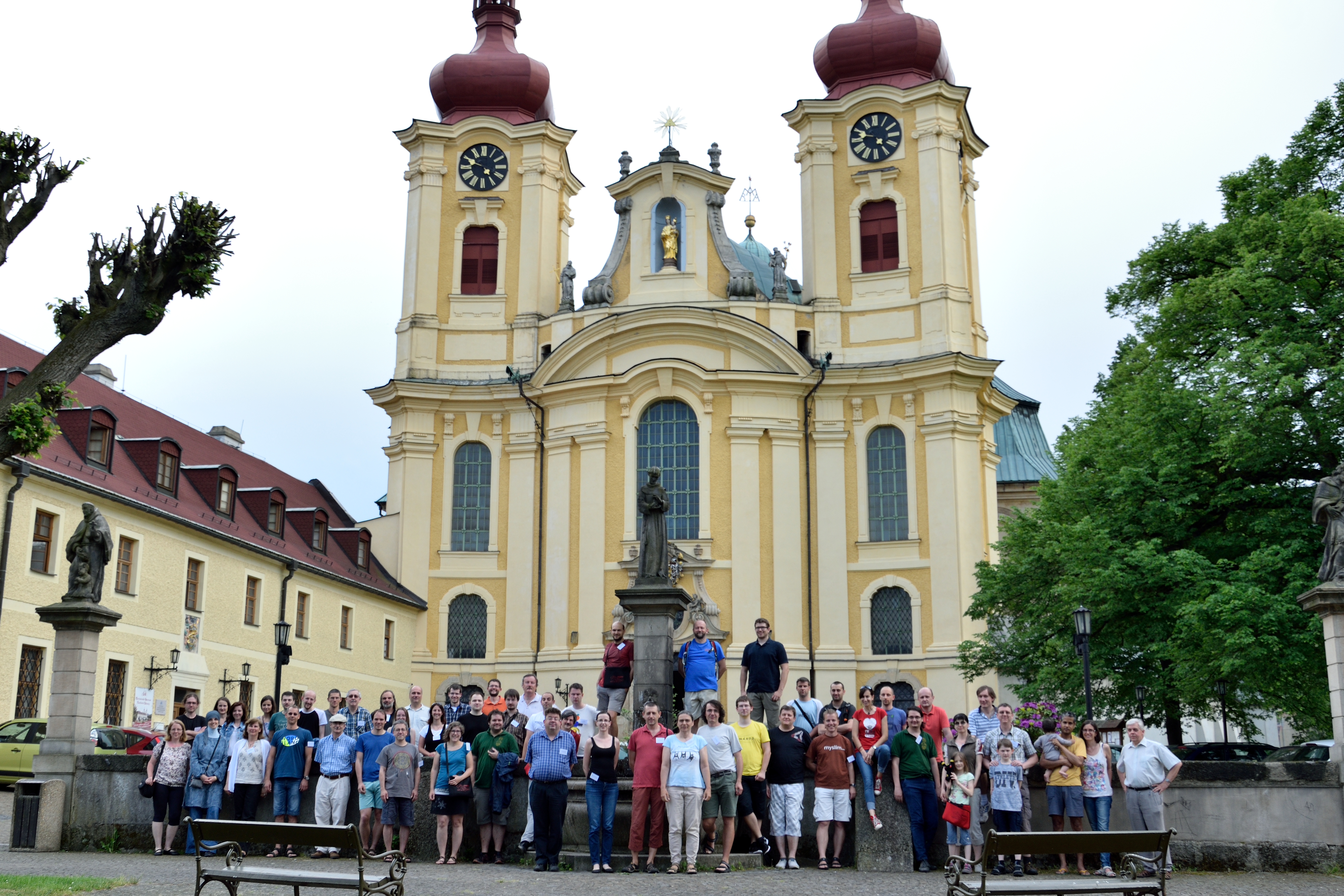 The conference scope includes all topics related to combinatorics and graph theory.
The conference languages are English, Czech and Slovak. In the last two cases we recommend you prepare your slides in English.
Invited speakers
František Kardoš (University of Bordeaux): Graph-theoretic properties and invariants of fullerene graphs
Marcin Kozik (Jagiellonian University, Krakow): Algebraist's view on CSP
Zuzana Masáková (Czech Technical University, Prague): Combinatorics on words in quasicrystals and number theory
Patrice Ossona de Mendez (CNRS EHESS, Paris): Modeling Limits
Marcin Pilipczuk (University of Warsaw): The square root phenomenon, subexponential algorithms, and low treewidth pattern covering in planar graphs
Edita Rollová (University of West Bohemia, Pilsen): Signed graphs -- flows and related topics
Martin Škoviera (Comenius University, Bratislava): Snarks that cannot be covered with four perfect matchings
Martin Tancer (Charles University, Prague): Untangling graphs and curves on surfaces
Important dates
| | |
| --- | --- |
| April 17 | early registration |
| April 23 | abstract submission |
| May 29 – June 2 | conference CSGT 2017 |
Organizers
The conference is organized by Robert Šámal, Martina Šimůnková, Jan Kratochvíl, Jiří Fiala, Tomáš Masařík, Jan Musílek a Peter Korcsok.
Organizing institutions are: