Conference fee
The fee includes conference proceedings and other conference materials and meals from Monday breakfast to Friday lunch, including cofee breaks.
  
6000 CZK
Full fee
  
-1000 CZK
discount for students
  
-500 CZK
discount for members of Czech and Slovak mathematical societies
  
-500 CZK
discount when paying by Easter (April 17)
  
Participation of accompanying persons (cultural program, food) 2000 CZK
Conference fee will be paid by a bank transfer. (Sorry, we don't take cards.) We will issue you an invoice send it by email. You will get the original of the invoice at the conference.
Accommodation
The price of accommodation is 600 CZK per night. You will pay directly to the MCDO center. To confirm the reservation you must pay a deposit of 40%. The conference center will send you email with pro-forma invoice based on the data from the registration (that is, you don't need to contact the conference center separately). P>
We have reserved 50 beds for the conference, in a mix of single and double rooms (no price difference). Single rooms will be offered on a first-come first-served basis.
All rooms at MCDO ale already booked.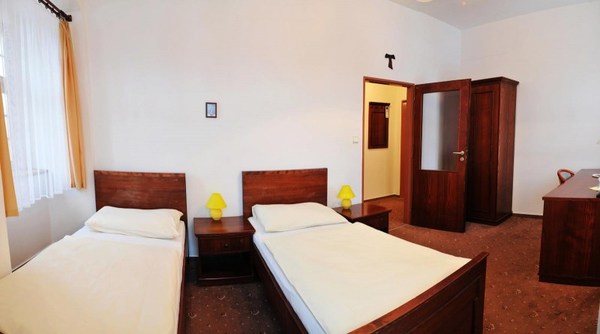 If you wish to extend your stay in Hejnice, know that the conference center is fully booked the weekend before the conference, but it is possible to place a reservation for the weekend following the conference. The email address of the center is mcdo@mcdo.cz. Their web page unfortunately in Czech only.
However, you may find several other hotels nearby, where you can arrange accommodation for the weekend before the conference, see the following list on the city website (also Czech only). We'll be glad to assist you with this, if you will need so.