The conference will take place in the premises of a Premonstrate Monastery in Teplá in West Bohemia. The monastery was founded in 1193 and for centuries it used to be a cultural and scienti?c center of the region – one of the abbots was a former rector of Charles University, and the monastery played an important role in founding a ?rst spa near a mineral spring in the area, nowadays the well known spa town Mariánské Lázně. After a break in the second half of the 20th century (when the monastery was used as military barracks) it is now returning to its original destiny and is again becoming a center of spiritual life. The newly restored meeting halls will host the scienti?c program of WG 2011 and the participants will have a chance to enjoy the large park for morning or afternoon strolls.
(Click on the map to access the location in googlemaps.com.)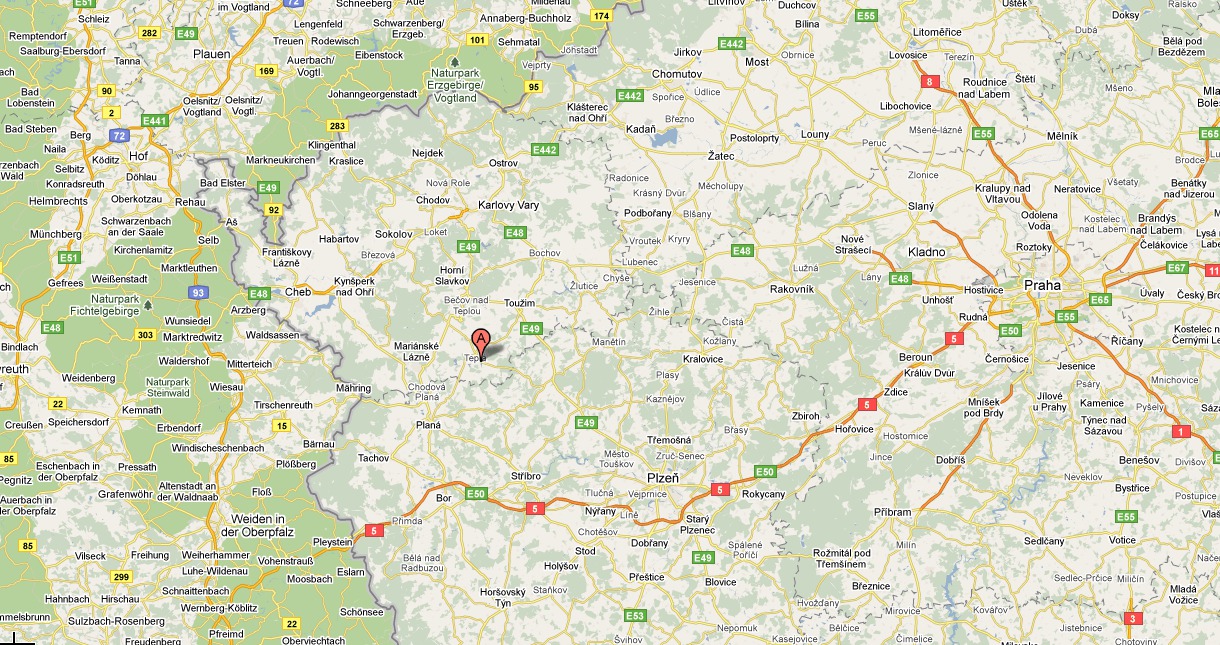 How to get to Tepla and back

On Monday, we will arrange a conference bus from Prague to Tepla, departing from the subway station Dejvicka (final stop of Metro line A, close to the airport) at 5pm. There are sevaral exits from the Metro station and there are several bus stops around. You will find our bus on the Evropska street, in front of the Diplomat Hotel Prague – the exact location is depicted on the map below.
On Thursday and Friday, we will arrange a conference bus to Prague. The expected arrival to Prague is around 6:45 pm to the airport and around 7 pm to the subway station Dejvicka.
Public transportation to Tepla
You can easily get to Tepla by train from Marianske Lazne. The journey takes about 20 minutes.
If you travel from Prague, there are several options how to get to Tepla but in each of them you will have to change.
The train/bus station in Tepla is 1.6km from the monastery. If you plan to travel to Tepla on your own, please let us know and we will pick you up at the train station.
Useful links: