Eurogiga Midterm Conference
Prague July 9-13, 2012
Organized by Charles University and GraDR as a networking activity of ESF
The conference will bring together members of all four CRP projects of the Eurocores Eurogiga program to exchange ideas, problems and newest results in the areas of Graphs in Geometry and Algorithms. Visitors are also welcome, non-members of Eurogiga have to pay a conference fee of 280 euro which wil be used to cover the the access to the lectures, coffee breaks, lunches, two social events, and conference materials. This fee can be paid at the registration, or by bank transfer to Ceskoslovenska Obchodni banka, Radlicka 333/150, Praha 5, ZIP code 15057 - account No. 01256280/0300, IBAN CZ0803001712800107912843, SWIFT CEKOCZPP, identifying symbol 212910. For more information and registration email to egigamidterm -at- kam.mff.cuni.cz
Conference site
The historic building of School of Computer Science, Faculty of Mathematics and Physics, Charles University at Malostranske namesti 25. All talks are in lecture hall S3, registration in S7. See the map below for location of the conference site.
Invited Speakers
Sunday July 8, 2012 - welcome party in Malostranska Beseda Beer Pub at 7 p.m.
Monday July 9, 2012 - lunch at 12:30 p.m., talks and discussions start at 2 p.m.
Tuesday July 10 thru Friday July 13, 2012 - talks, discussions, problem sessions
Thursday July 12, 2012 - afternoon excursion in Prague concluded by a light dinner on the river bank
Friday July 13, 2012 - closing session at 2 p.m.
Registration
Monday July 9, 2012, from 9:00 am in room S7 in the conference building.
Accommodation
Blocks of guest rooms are reserved in nearby student dorms that operate as summer hotels during the summer holidays. It is expected that these will be covered by the ESF networking funds (for Eurogiga members).
A list of hotels in the vicinity of the conference venue will be provided. Participants interested in these must make the reservations on their own. If the budget allows, a contribution of aprox. 120 euro (per stay, not per night) is provided to those staying in Kampa Garden Hotel.

A block of 10 rooms are reserved in Hotel Kampa Garden http://www.kampagarden.cz at the price of 86 euro per night (single) or 102 euro (double). Participants interested in this hotel and the above stated prices should contact Ms. Anna Kotesovcova at registration@conforg.cz.
---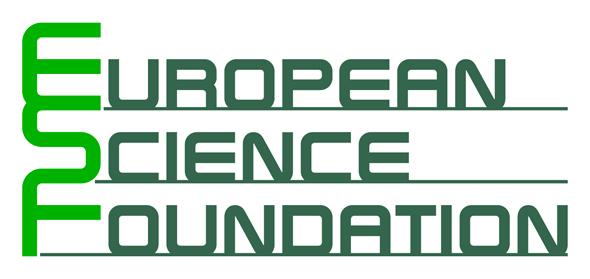 ESF support
We gladly acknowledge that the conference is substantially supported by the ESF networking program. Eurogiga members will receive the following benefits:
No conference fee charged.
Free lunches, and a dinner on Thursday.
Free accommodation in the dorms.
A weekly pass for Prague public transport.
A contribution to the travel costs, if in need of one.
Travel instructions
Connections

From the airport to Kajetanka:
Use the bus 179 to Vypich. Change there for tram 22 to Drinopol. The dormitory is about 8 minutes on foot from Drinopol. For the details, see the map.
From railway station (Hlavni nadrazi) to Kajetanka:
Use Metro C to I. P. Pavlova. Change to tram 22 to Drinopol. Note that way is not the fastest one, but seems reasonably easy to us.
From the airport to Kampa Garden:
By bus 119 get to Dejvicka (which is the final stop). Change to tram 20 to Malostranske namesti or Hellichova. The location is on the map.
From railway station (Hlavni nadrazi) to Kampa Garden:
By Metro C to Muzeum, change to Metro A to Malostranska and then by Tram 12, 20 or 22 to Malostranske namesti or Hellichova.

Public transportation
You can be sure that you are taking the tram in the right direction by looking at the information panels on the tram stop poles.
The price of a basic ticket is Kc 32. This ticket is valid for 90 minutes. For shorter ways you may appreciate a short-term ticket valid only for 30 minutes for Kc 24.
Tickets for luggage For larger luggage it is necessary to pay Kc 16.
---
Map
---
---
The conference site is approximately 50 meters from the tram stop "Malostranske namesti" reachable by the tram lines 12, 20 and 22. Because of ongoing facade-reconstruction the building is covered with a scaffoldng and from the outside it currently looks as depicted in the picture. Don't worry, the interior looks much better.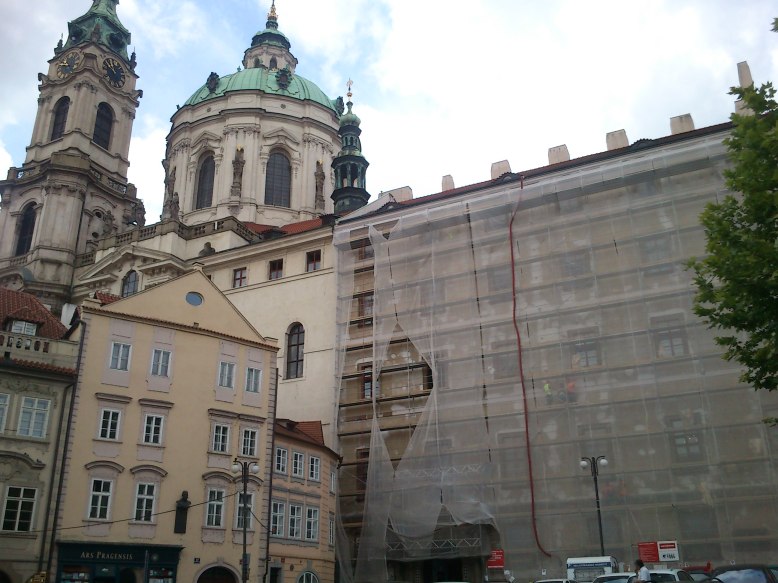 April 26, 2012 Jan Kratochvil