Czech and Slovak Conference on Graph Theory and Combinatorics
Sedmihorky Spa, June 4-8, 2001
---
CS'01
The Czech and Slovak Conference on Graph Theory and Combinatorics (CS'01) will be held in Sedmihorky Spa, in Czech Republic.
---
There is emmergency phone number for Monday and the whole week: 0602-894246.
---
Fees
Accomodation (price per person per night):

Single room: 720,- CZK
Double room: 480,- CZK
Multiple occupancy: 400,- CZK

Meals: 300,- CZK (per day)
Conference fee : 1200,- CZK
Form of payment: cash upon arrival to the conference site
---
The map of the area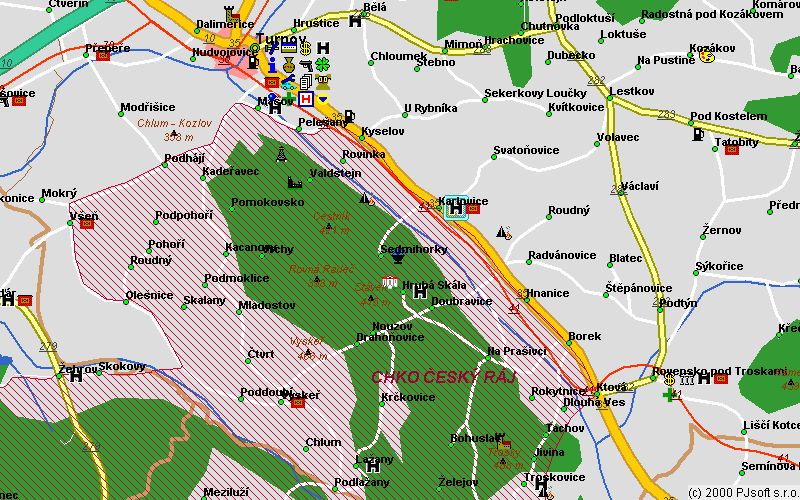 ---
Travel instructions
Lazne Sedmihorky can be easily reached by car. From Turnov (80 km NE of Prague) go in the direction to Jicin, make right turn after about 3 km and follow the signs. If you plan to arrive by public transport, we recommend to use a train. The hotel is about 1 km far from the railway station and if you let us know the time of your arrival we arrange a pick up for you, or at least we deliver your luggage to the hotel.
---
---
---
Contact
Any comments on this page mail to cs01@kam.ms.mff.cuni.cz.
---