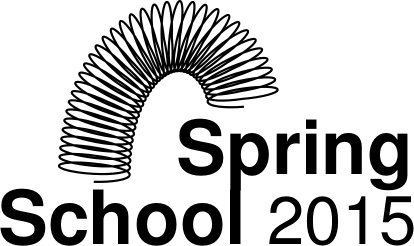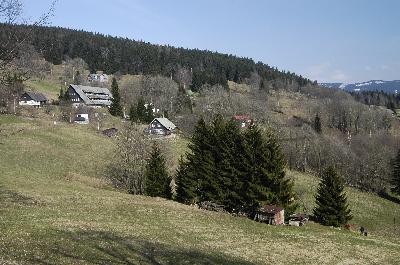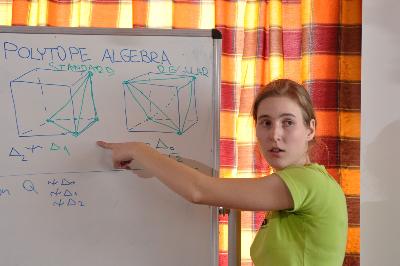 Spring School of Combinatorics 2015
Spring School of Combinatorics is organized annualy by Department of Applied Mathematics and, since 2012, also by the newly founded Computer Science Institute of Charles University. The event is held in an informal atmosphere with its program consisting of presentations of research papers by students. There is always enough time for non-scientific activities including hiking, biking or skiing (in some years, all of them).

Spring School 2015 will be held from May 1 to May 9 in Hřebečníky - Šlovice (Czech Republic). You may take a look in the map.

The list of papers, finally available. There will be some articles added soon.
The adress of the object is:
Hřebečníky - Šlovice,
okres Rakovník (Křivoklátsko)
Check the map
There will be a bus going to the Spring School.
The bus going to the Spring School will depart on May 1 2015 around 14:45 from Koleje (=Dormitories) 17. listopadu, Patkova 3, Praha-Troja (see the map). The easiest way to get there from the city-center is to take Metro C to Nadrazi Holesovice and then Bus 112 to Pelc-Tyrolka (don't forget to press the button right after you cross the bridge, to make the bus let you out at the right stop).
If you would like to attend Spring School, please send an email to spring(at)kam.mff.cuni.cz for more information.
Previous Spring Schools
---
List of organizers (Junior/Support/Senior): Karel Král / Jan Bok / Robert Šámal, Martin Tancer, Ondřej Pangrác.