The workshop's main focus is on graph coverings and their applications in different areas of theoretical computer science such as models of computation, computational complexity, and algebraic graph theory. The aim of the workshop is to bring together researchers working on these diverse ends of graph coverings, to introduce their approaches and results to one another, and to try to pursue joint research combining these areas. Towards this end we plan a small number of survey talks, several open problem sessions, and ample time for discussions and problem solving...
This is already the 10th workshop in the ATCAGC series and is organized by:
Department of Applied Mathematics, Faculty of Mathematics and Physics, Charles University, Prague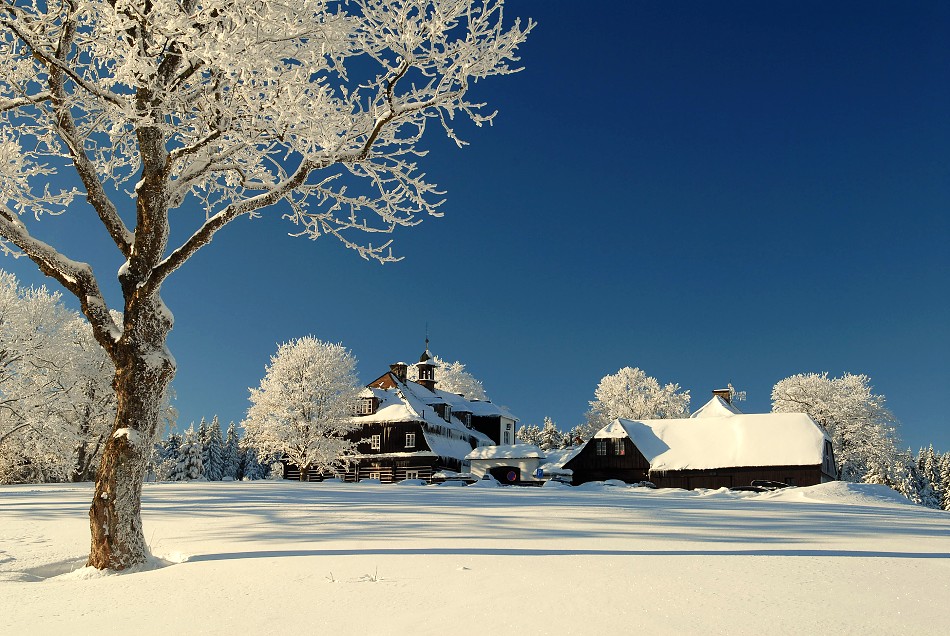 Top
Venue
Hunter's lodge Samalova chata in Bedrichov, about 70 km north of Prague. The lodge is located in pristine forests 5 km from the nearest town. The remote location, unique atmosphere and delicate cuisine of the chef create excellent conditions for a research workshop.
Top
Confirmed Invited Talks
Roman Nedela, University of West Bohemia, Pilsen, Czech Republic
Rok Pozar, University of Primorska, Koper, Slovenia
Gareth Jones, University of Southampton, Southampton, England
Libor Barto, Department of Algebra, Faculty of Mathematics and Physics, Charles University, Prague, Czech Republic
Top
Accomodation & Travel Info
Due to the capacity of the lodge, room sharing will be necessary. A limited amount of single occupancy rooms may be available. Since the place cannot be reached by public transportation, we provide a conference bus from Prague on Monday morning (expected departure at 9 a.m.) and back to Prague on Friday afternoon (expected arrival to Prague at 5 p.m.). The lodge can be reached by a taxi from nearby bigger towns Liberec or Jablonec nad Nisou, if really needed.
Top
Fees
Participants will pay directly to the lodge. The total for 4 nights and full board will not exceed 200 EUR with shared accommodation, and will be 50% higher for single occupancy.
Top
Registration
Send an email to atcagc2020@kam.mff.cuni.cz.
Top
Previous workshops were held in:
Durham, England, 2017
Qeenstown, New Zealand, 2016
Calheta, Madeira, 2015
Ostravice, Czech republic, 2014
Bovec, Slovenia, 2013
Eugene, Oregon, 2012
Kralova Studna, Slovakia, 2011
Auckland, New Zealand, 2010
Finse, Norway, 2009
Top
Organizers
Jan Kratochvil, Jiri Fiala, Peter Zeman